Books are better than reality
Pottermore: BladeAuror97
THG▪TMI▪TID▪VAMPIRE ACADEMY▪HP▪TWILIGHT▪THE PERKS▪DIVERGENT▪SHATTER ME▪DW▪TVD▪SHERLOCK▪TEEN WOLF▪OUAT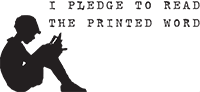 POLICE TELEPHONE
FREE
FOR USE OF
PUBLIC
ADVICE & ASSISTANCE OBTAINABLE IMMEDIATELY
HOVER TO OPEN
"feel my leg, I just shaved."
"pizza is great but I can't stand the crust"
both at once pls thank
"People fall in love in mysterious ways"
Epic Tales By Tumblr Bloggers
The challenge, they say, was in capturing the magic of the moment. But even that mostly fell on the shoulders of Emilie de Ravin and Robert Carlyle. "We knew they would sell it," says Kitsis. "In the script, I think it was, once he does the magic, 'He grabs her hand and they dance.' We knew they would take it from there and make it magical."
English is not my native language.
So everytime I type something wrong or use the wrong word or the wrong tempus or grammar etc. I always get paranoid that someone who has english as their native language, will read what I wrote and spot all the mistakes I made and think, "Is she stupid or something?" or "Daamn, her english is horrible, I am never going to speak to her".